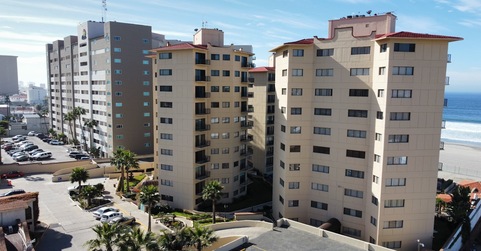 Rosarito Inn Condo Hotel
Rosarito's Featured Ocean Front Condos
The days of staying in a typical hotel room are over. Rosarito Inn offers full sized 1-4 bedroom beach front condominiums, fully furnished with full kitchen, living and dining rooms. All suites have washer/dryer, cable TV, hi-speed internet, & all amenities. At Rosarito Inn, your family stays together. Share with friends for best value.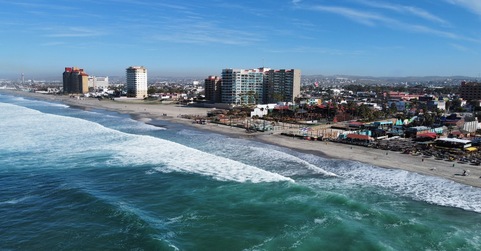 Rosarito Beach, Mexico
Enjoy the best hotels in Rosarito Beach
Rosarito Beach is a short 40 minute drive from the U.S. border, on Baja's gold coast. Beautiful sandy beaches and warm hospitality awaits you on your next getaway. Rosarito Beach is ideal for a vacation, retirement, or just a weekend getaway. Enjoy the beach and dine on the world famous Puerto Nuevo lobster.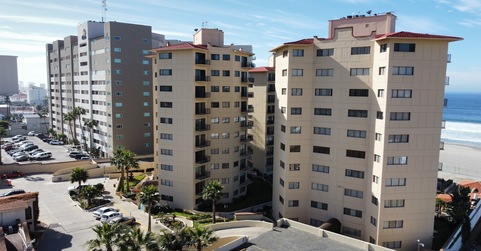 Rosarito Inn Condo Hotel
Located in Oceana - Central Rosarito
Rosarito Inn condos are all ocean front and have direct access to the beach. Enjoy a walk on the beach, or sit on the balcony and stare at the marvels of the Pacific Ocean and take in the beautiful sunsets. Controlled access from beach with 24 hour security. Family friendly -swimming and wading pools and Jacuzzi.


Why Rosarito?
A video compilation
Rosarito Beach is the perfect getaway. Only 40 minutes down the scenic coast of Baja California. Rosarito has a beautiful year round climate for the ideal weekend, vacation, or wedding.
You need to upgrade your Flash Player